Welcome to IPT, Salipur Placement Cell
Unlocking Knowledge
Empowering Mind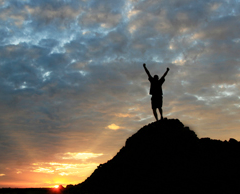 Steering Towards the right career
From Principal's Desk…..
The world is evolving at a very fast pace and the recruitment ecosystem has changed drastically over the course of last few years. Current scenario demands the ability to learn, unlearn and relearn things. It is becoming a challenging task for academia to cater the needs of the industry, but I am proud to say that IPT has faced the challenge successfully. Established in the year 1982, IPT has proved itself as one of the premier institutes of India, where students are equipped with the necessary skills that create successful technologists and global leaders who can steer the world in the direction of growth and development. Our alumni have made their mark in various fields and their achievements stand as a testimony to our endeavor. At last our continuous effort will continue to develop multidirectional approach to create entrepreneurs, scientists, teachers and researchers, to shape the profession at large to contribute economically, to improve the life process of humanity and to eliminate sufferings.
I, on behalf of IPT, Salipur, invite your company to visit our institute for campus recruitment and other purposeful academic activities of mutual interest and to achieve our desired goal.
Prof. (Dr.) Santosh Kumar Mahapatra (Principal)
M. Pharm, Ph.D
From Placement Officer's Desk…..
Institute of Pharmacy and Technology, Salipur carries a legacy of 34 years as one of the premier pharmacy institutes of India. IPT Training and Placement cell has progressed dynamically from strength to strength and has emerged as a suitable and sustainable destination for many organizations to recruit our fresh talent nurtured at the college. The Training and Placement Cell of the IPT is a bridge between the recruiters and the students to facilitate both the entities in choosing the best-suited for them. In the journey towards excellence, many milestones were also set by the Training and Placement cell in terms of "Quality and Quantity". The excellent infrastructure of the college facilitates different activities of placement like pre-placement talks, written tests, group discussions, and interviews as per the requirements of the organizations. The consistent placement record illustrates the commitment to the success of the college. We are also very happy to hear that our students who are working in multinational companies have uplifted the fame and the sublime values of our college and they become integral part of their development, which made us proud.
Lastly, we extend a warm welcome to various organizations for associating with us to engage our students for summer internships/project and campus placements to fulfill their goal and achievements.
Dr. M. Banerjee (M.Pharm, Ph.D)
Placement Officer
MOTTO
Assist the students to achieve their dream of getting a bright career by organizing quality placement and fortify themselves to expose their efficiency for a thriving job hunt.
STRENGTHS
We started a dedicated Training & Placement cell headed by a senior person. We follow the concept "My strength is my flexibility to handle changes". Some of the strengths of our department are
Enthusiastic
Ethical
Adaptive
Self motivated
Creative
Honesty
Versatility
Attitude towards overall development
Overview and Approach
The Training and Placement Cell aims at grooming the students skills, required to perform very well to make them employable.
In the first year we conduct Freshman Induction Program to the freshers. In second year, students are trained on Life Skills through which they are prepared to communicate freely their ideas using the English language. Then on along with the communication in English, career guidance programs, soft skills program, and aptitude skills are conducted in 3rd and 4th year so as to face the real world scenario. We are also training our students in personality development and leadership skills. As a result, our graduates and post graduates are currently holding top position in various organizations, getting admissions in reputed Institutions in India as well as overseas and also some of the students have become successful Entrepreneurs.
Activities:
Contacting the recruiting companies regularly for campus placement. Conducting Campus Recruitments. Arranging Guest Lectures from Resource Persons from Industry and Academic to deliver current knowledge to students and faculties. Arranging Industrial visits, In Plant Training and Industry Projects to impart practical knowledge and industry practices. Conducting Career Awareness Programmes by Professionals. Conducting Soft Skill Programmes to students. Conducting Mock Group Discussion and Mock Interview. Conducting Seminars and workshops.
Contact Details :
Institute of Pharmacy & Technology, Salipur
At / Po:- Salipur, Dist: Cuttack, Odisha – 754202
Phone: +91- 9437919100
E Mail: [email protected] , [email protected]
Fax: 0671-2351918
Timings: Monday – Saturday: 9:00 AM to 5:00 PM